Heavy duty screw connect couplings
Holmbury's HSC/5000*US Series screw connect couplings are designed for heavy-duty, high pressure pulse applications. The unique design is built to withstand the most severe pressure pulses where other couplings fail.
Connect Under Pressure
Heavy Duty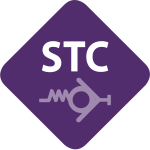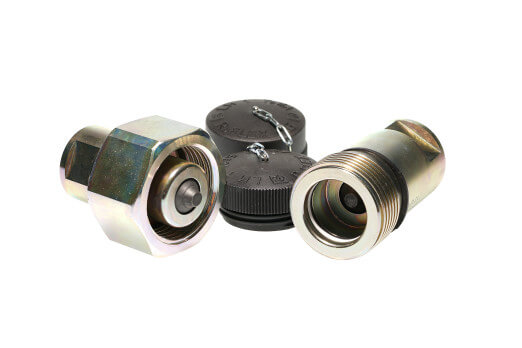 Features
Screw connect design eliminates brinelling
Bidirectional flow
Once connected all internal parts are held rigid which significantly reduces fatigue of the poppet, spring and coupling body
Can be connected and disconnected under pressure
All internal components are replaceable
Supplied with caps and plugs to protect threads and limit inclusion of contaminant
Accessories
Dust caps, plugs, seal kits, repair kits, weldable mounting brackets, spanner and tool sets are available for the HSC Series
Construction
Carbon steel with trivalent plating
Available only with BSPP threads
Fitted with Viton seals
Applications
Intense pressure pulse applications
Demolition
Hammer circuits
Shears
Rock crushers
AVAILABLE SEALS AND TEMPERATURE RANGE
All carbon steel products have Nitrile Butadiene Rubber seals fitted as standard. All stainless steel products have Fluoro-elastomer Rubber (Viton®) seals fitted as standard. Special seal materials available on request.
| | | | | |
| --- | --- | --- | --- | --- |
| Abbreviation | Trade Name | Chemical Name | Min Temp. | Max Temp. |
| NBR XNBR | Chemigum®, Hycar8, Breon®, Butakon®, Butacril®, Buna-N®, Perbunan®, Paracril®, Krynac®, Europrene-N®, Nipol® | Nitrile Butadiene Rubber Carboxylated Nitrile Rubber | -40°C (-40°F) | 106°C (223°F) |
| FKM (FPM) | Dai-el®, Fluorel®, Tecnoflon®, Viton® | Fluoro-elastomer Rubber | -20°C (-4°F) | 200°C (392°F) |
| EPR EPDM | Buna-AP®, Dufral®, Epsyn®, Nordel®, Epcar8, Keltan®, Royalene®, Polysar-EPDM® | Ethylene Propylene Copolymer Ethylene Propylene Terpolymer | -50°C (-58°F) | 120°C (248°F) |
| FVMQ | Silastic 1S®, FSE® | Fluorosilicone Rubber | -65°C (-85°F) | 170°C (338°F) |
| FFKM | Perlast®, Kalrez®, Chemraz®, Kaflon® | Perfluoroelastomer | -25°C (-13°F) | 300°C (572°F) |