Poppet style couplings with a guided poppet
Holmbury's HTN Series poppet style couplings are a reliable and efficient option for use across a wide range of hydraulic applications.
High Flow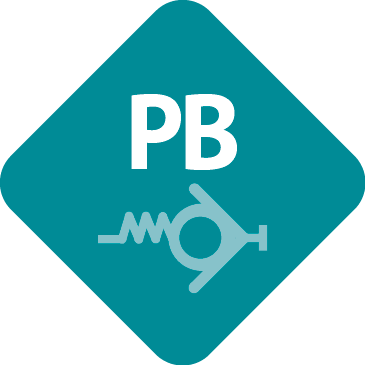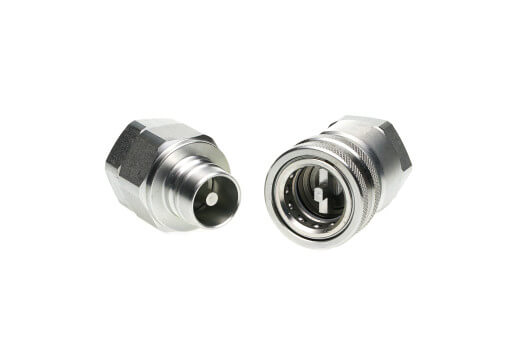 Features
Poppet style minimises pressure drop and creates an effective seal whilst allowing high flow rates
Elongated nose and poppet design allows for simple connection and disconnection
Bidirectional flow
Accessories
Dust caps and plugs are available for the HTN Series
Construction
Carbon steel with trivalent plating
Also available in brass (HTNB), Viton seals
Also available in AISI 316 stainless steel (HTNS), Viton seals
Fitted with Nitrile seals
Applications
General hydraulic systems
Machine tools
Test equipment
Agricultural
Mobile hydraulics
AVAILABLE SEALS AND TEMPERATURE RANGE
All carbon steel products have Nitrile Butadiene Rubber seals fitted as standard. All stainless steel products have Fluoro-elastomer Rubber (Viton®) seals fitted as standard. Special seal materials available on request.
| | | | | |
| --- | --- | --- | --- | --- |
| Abbreviation | Trade Name | Chemical Name | Min Temp. | Max Temp. |
| NBR XNBR | Chemigum®, Hycar8, Breon®, Butakon®, Butacril®, Buna-N®, Perbunan®, Paracril®, Krynac®, Europrene-N®, Nipol® | Nitrile Butadiene Rubber Carboxylated Nitrile Rubber | -40°C (-40°F) | 106°C (223°F) |
| FKM (FPM) | Dai-el®, Fluorel®, Tecnoflon®, Viton® | Fluoro-elastomer Rubber | -20°C (-4°F) | 200°C (392°F) |
| EPR EPDM | Buna-AP®, Dufral®, Epsyn®, Nordel®, Epcar8, Keltan®, Royalene®, Polysar-EPDM® | Ethylene Propylene Copolymer Ethylene Propylene Terpolymer | -50°C (-58°F) | 120°C (248°F) |
| FVMQ | Silastic 1S®, FSE® | Fluorosilicone Rubber | -65°C (-85°F) | 170°C (338°F) |
| FFKM | Perlast®, Kalrez®, Chemraz®, Kaflon® | Perfluoroelastomer | -25°C (-13°F) | 300°C (572°F) |