Connect under pressure ISO A couplings made to the ISO 7241:2014 Series A Standard
Holmbury's IAPC Series ISO A couplings incorporate a pressure relief mechanism that enable them to be connected under pressure by hand.
Connect Under Pressure
Push Pull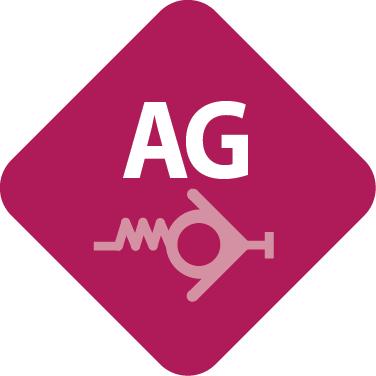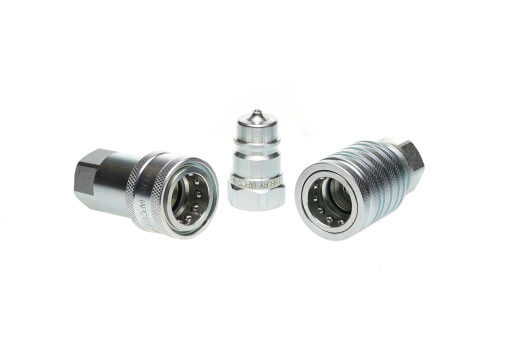 Features
Connects with up to 250 bar (3675 psi) residual pressure (If both male and female are IAPC couplings)
Poppet valves have balanced springs
Locking ball system allows quick connection
Bidirectional flow
Accessories
Dust caps and plugs are available for the IAPC Series
Construction
Female half available in either a 'Pull Break' or 'Push Pull' design (See drawing for differentiation)
Carbon steel with trivalent plating
Fitted with Nitrile seals
Applications
Agricultural
Mobile
Construction
AVAILABLE SEALS AND TEMPERATURE RANGE
All carbon steel products have Nitrile Butadiene Rubber seals fitted as standard. All stainless steel products have Fluoro-elastomer Rubber (Viton®) seals fitted as standard. Special seal materials available on request.
| | | | | |
| --- | --- | --- | --- | --- |
| Abbreviation | Trade Name | Chemical Name | Min Temp. | Max Temp. |
| NBR XNBR | Chemigum®, Hycar8, Breon®, Butakon®, Butacril®, Buna-N®, Perbunan®, Paracril®, Krynac®, Europrene-N®, Nipol® | Nitrile Butadiene Rubber Carboxylated Nitrile Rubber | -40°C (-40°F) | 106°C (223°F) |
| FKM (FPM) | Dai-el®, Fluorel®, Tecnoflon®, Viton® | Fluoro-elastomer Rubber | -20°C (-4°F) | 200°C (392°F) |
| EPR EPDM | Buna-AP®, Dufral®, Epsyn®, Nordel®, Epcar8, Keltan®, Royalene®, Polysar-EPDM® | Ethylene Propylene Copolymer Ethylene Propylene Terpolymer | -50°C (-58°F) | 120°C (248°F) |
| FVMQ | Silastic 1S®, FSE® | Fluorosilicone Rubber | -65°C (-85°F) | 170°C (338°F) |
| FFKM | Perlast®, Kalrez®, Chemraz®, Kaflon® | Perfluoroelastomer | -25°C (-13°F) | 300°C (572°F) |