Brass ISO B couplings made to the ISO 7241:2014 Series B Standard dimensions
Holmbury's IBB Series brass ISO B couplings incorporate all the benefits of the carbon steel IB Series couplings whilst providing good corrosion resistance for specific applications.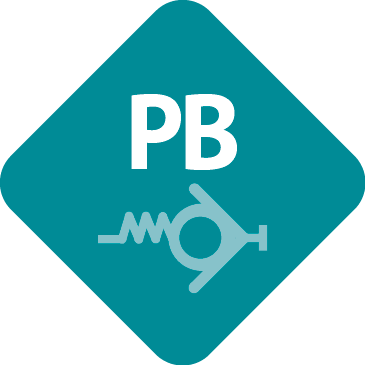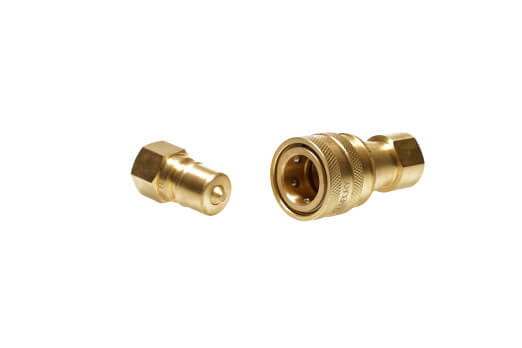 Features
Poppet valves have balanced springs
Locking ball system allows quick connection
Bidirectional flow
Accessories
Dust caps, plugs and seal kits are available for the IBB Series
Construction
Brass body
AISI 316 spring and AISI 302 locking ball
Fitted with Viton seals
Also available in carbon steel (See IB Series)
Also available in AISI 316 stainless steel (See IBS Series)
Applications
Cooling systems
Marine
Offshore/Onshore
Chemical
Pharmaceutical
AVAILABLE SEALS AND TEMPERATURE RANGE
All carbon steel products have Nitrile Butadiene Rubber seals fitted as standard. All stainless steel products have Fluoro-elastomer Rubber (Viton®) seals fitted as standard. Special seal materials available on request.
| | | | | |
| --- | --- | --- | --- | --- |
| Abbreviation | Trade Name | Chemical Name | Min Temp. | Max Temp. |
| NBR XNBR | Chemigum®, Hycar8, Breon®, Butakon®, Butacril®, Buna-N®, Perbunan®, Paracril®, Krynac®, Europrene-N®, Nipol® | Nitrile Butadiene Rubber Carboxylated Nitrile Rubber | -40°C (-40°F) | 106°C (223°F) |
| FKM (FPM) | Dai-el®, Fluorel®, Tecnoflon®, Viton® | Fluoro-elastomer Rubber | -20°C (-4°F) | 200°C (392°F) |
| EPR EPDM | Buna-AP®, Dufral®, Epsyn®, Nordel®, Epcar8, Keltan®, Royalene®, Polysar-EPDM® | Ethylene Propylene Copolymer Ethylene Propylene Terpolymer | -50°C (-58°F) | 120°C (248°F) |
| FVMQ | Silastic 1S®, FSE® | Fluorosilicone Rubber | -65°C (-85°F) | 170°C (338°F) |
| FFKM | Perlast®, Kalrez®, Chemraz®, Kaflon® | Perfluoroelastomer | -25°C (-13°F) | 300°C (572°F) |