Heavy duty screw to connect couplings
Holmbury's LC Series heavy duty, screw to connect couplings are an ideal solution for hydraulic circuits where high pressure or pressure impulses are present. They are designed primarily for heavy duty applications.
Heavy Duty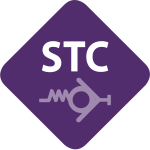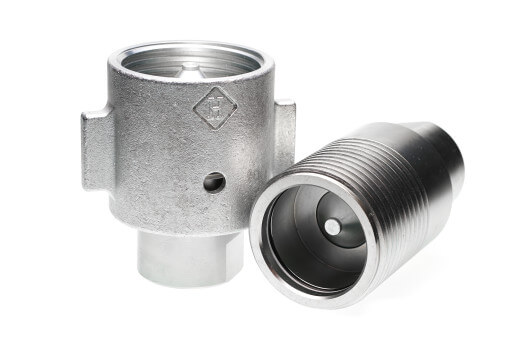 Features
API 16D certified and Lloyds approved for BOP applications in size 19 to 32
Inspection hole enables check of complete connection between both halves
Screw to connect design eliminates brinelling
Hard wearing heavy duty sleeve
Bidirectional flow
Accessories
Dust caps, plugs and seal kits are available for the LC Series
Construction
Carbon steel with trivalent plating
Cast steel heavy duty sleeve
Fitted with Nitrile seals
Applications
• Heavy duty applications
• Offshore/Onshore
AVAILABLE SEALS AND TEMPERATURE RANGE
All carbon steel products have Nitrile Butadiene Rubber seals fitted as standard. All stainless steel products have Fluoro-elastomer Rubber (Viton®) seals fitted as standard. Special seal materials available on request.
| | | | | |
| --- | --- | --- | --- | --- |
| Abbreviation | Trade Name | Chemical Name | Min Temp. | Max Temp. |
| NBR XNBR | Chemigum®, Hycar8, Breon®, Butakon®, Butacril®, Buna-N®, Perbunan®, Paracril®, Krynac®, Europrene-N®, Nipol® | Nitrile Butadiene Rubber Carboxylated Nitrile Rubber | -40°C (-40°F) | 106°C (223°F) |
| FKM (FPM) | Dai-el®, Fluorel®, Tecnoflon®, Viton® | Fluoro-elastomer Rubber | -20°C (-4°F) | 200°C (392°F) |
| EPR EPDM | Buna-AP®, Dufral®, Epsyn®, Nordel®, Epcar8, Keltan®, Royalene®, Polysar-EPDM® | Ethylene Propylene Copolymer Ethylene Propylene Terpolymer | -50°C (-58°F) | 120°C (248°F) |
| FVMQ | Silastic 1S®, FSE® | Fluorosilicone Rubber | -65°C (-85°F) | 170°C (338°F) |
| FFKM | Perlast®, Kalrez®, Chemraz®, Kaflon® | Perfluoroelastomer | -25°C (-13°F) | 300°C (572°F) |