PPB, PPV, PCP Series
Holmbury's PPB, PPV & PCP Series DIN/ ISO A
female couplings are designed primarily for the
agricultural industry and incorporate a push / pull
design. The couplings are suitable for use with the
Holmbury P-Clamp.
Push Pull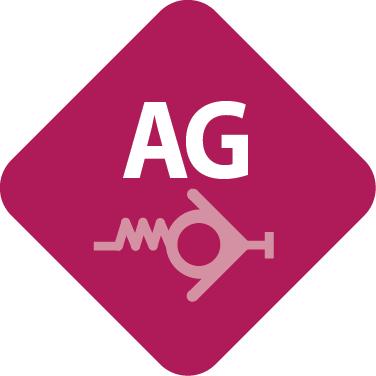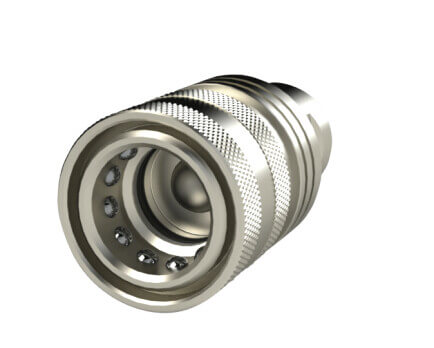 Features
• Can be connected with standard DIN/ISO A 1/2"
male couplings
• Release mechanism protects coupling and hose
from damage in event of accidental separating force
• Locking ball system allows quick connection
• Bidirectional flow
• PCP series incorporates universal poppet with
connect under pressure capability
Accessories
• Dust plugs are available
• P-Clamp
Construction
• Carbon steel with trivalent plating, also available
in zinc nickel
• Fitted with NBR seals
Applications
• Agricultural
• Mobile
• Construction
• General hydraulics


AVAILABLE SEALS AND TEMPERATURE RANGE
All carbon steel products have Nitrile Butadiene Rubber seals fitted as standard. All stainless steel products have Fluoro-elastomer Rubber (Viton®) seals fitted as standard. Special seal materials available on request.
| | | | | |
| --- | --- | --- | --- | --- |
| Abbreviation | Trade Name | Chemical Name | Min Temp. | Max Temp. |
| NBR XNBR | Chemigum®, Hycar8, Breon®, Butakon®, Butacril®, Buna-N®, Perbunan®, Paracril®, Krynac®, Europrene-N®, Nipol® | Nitrile Butadiene Rubber Carboxylated Nitrile Rubber | -40°C (-40°F) | 106°C (223°F) |
| FKM (FPM) | Dai-el®, Fluorel®, Tecnoflon®, Viton® | Fluoro-elastomer Rubber | -20°C (-4°F) | 200°C (392°F) |
| EPR EPDM | Buna-AP®, Dufral®, Epsyn®, Nordel®, Epcar8, Keltan®, Royalene®, Polysar-EPDM® | Ethylene Propylene Copolymer Ethylene Propylene Terpolymer | -50°C (-58°F) | 120°C (248°F) |
| FVMQ | Silastic 1S®, FSE® | Fluorosilicone Rubber | -65°C (-85°F) | 170°C (338°F) |
| FFKM | Perlast®, Kalrez®, Chemraz®, Kaflon® | Perfluoroelastomer | -25°C (-13°F) | 300°C (572°F) |