Brass wing style screw to connect couplings with steel nut
Holmbury's WSC Series brass screw to connect couplings are designed to allow connection and disconnection by hand. The brass construction makes them the idea choice for water based applications.
Hand Tighten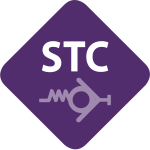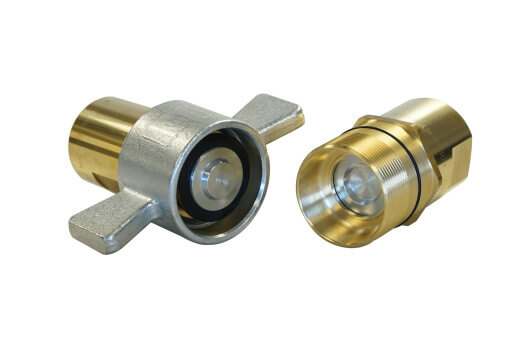 Features
Can be connected with 50 bar (735 psi) residual pressure in the hydraulic circuit
Bidirectional flow
Accessories
Dust caps, plugs and mounting flanges are available for the WSC Series
Construction
Brass body
Wing nut carbon steel with trivalent plating
Fitted with Nitrile seals
Applications
Trailers
Wet line kits
Offshore/Onshore
AVAILABLE SEALS AND TEMPERATURE RANGE
All carbon steel products have Nitrile Butadiene Rubber seals fitted as standard. All stainless steel products have Fluoro-elastomer Rubber (Viton®) seals fitted as standard. Special seal materials available on request.
| | | | | |
| --- | --- | --- | --- | --- |
| Abbreviation | Trade Name | Chemical Name | Min Temp. | Max Temp. |
| NBR XNBR | Chemigum®, Hycar8, Breon®, Butakon®, Butacril®, Buna-N®, Perbunan®, Paracril®, Krynac®, Europrene-N®, Nipol® | Nitrile Butadiene Rubber Carboxylated Nitrile Rubber | -40°C (-40°F) | 106°C (223°F) |
| FKM (FPM) | Dai-el®, Fluorel®, Tecnoflon®, Viton® | Fluoro-elastomer Rubber | -20°C (-4°F) | 200°C (392°F) |
| EPR EPDM | Buna-AP®, Dufral®, Epsyn®, Nordel®, Epcar8, Keltan®, Royalene®, Polysar-EPDM® | Ethylene Propylene Copolymer Ethylene Propylene Terpolymer | -50°C (-58°F) | 120°C (248°F) |
| FVMQ | Silastic 1S®, FSE® | Fluorosilicone Rubber | -65°C (-85°F) | 170°C (338°F) |
| FFKM | Perlast®, Kalrez®, Chemraz®, Kaflon® | Perfluoroelastomer | -25°C (-13°F) | 300°C (572°F) |